A new option for family fun, a friends outing, a date night, or office team building is now open in Berkeley. The creator of the former Studio Grow, an educational playspace at Tenth and Gilman streets that closed in 2016, has started a new place to play several different education-minded games geared toward adults. Game On just opened on a limited basis and features six rooms that feature different games that require critical thinking, teamwork, and physical dexterity. "For the past two years, a lot of us have been alone and on screens. At Game On, the gameplay experience is real, not virtual. It requires people to come out and work together," creator Tim Alley told Berkeleyside.
Alley, a Berkeley native who has business and educational experience, got help from two of his childhood friends to make Game On a reality. Eric Mittler is a software expert with experience in cooperative learning and psychometrics, and James Hopkin is an expert in computer science and puzzles. "I'm trying to instill the virtues of discovery and teamwork and grit as part of the outcome of your experience at Game On. Mainly I'm trying to do things that are fun and encourage people to cooperate," Hopkin told Berkeleyside.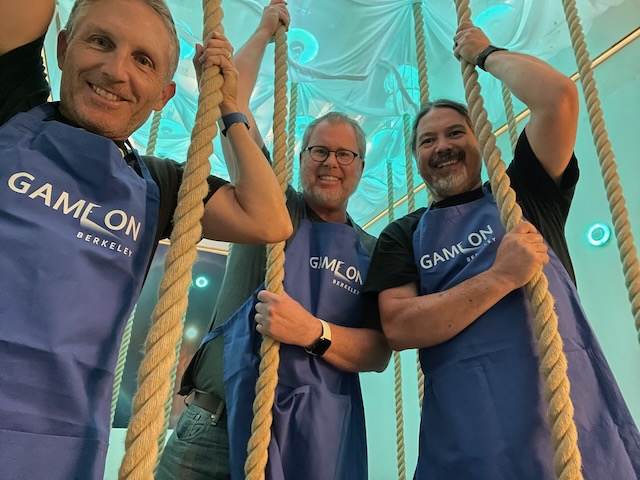 Photo Credit: VisitBerkeley.com

Each of the games requires teams of two to four players to think cooperatively to solve the challenges presented, which could be physical or mental, depending on the room. One of the games has players turn into the moles in the classic arcade game Whack-A-Mole, but you will not get hit in the head. Instead, according to Berkeleyside, "roots that light up indicate which hole moles should pop out of while the "whacker" presses mole-shaped buttons according to their teammate's position. Success is based on the number of times players accomplish such moves."
The so-called Endurance Room, which is based more on physicality than thinking, will have you climbing across ropes to keep yourself from falling into make-believe hot lava below. Another room features two different ball games that are based on Rube Goldberg-style machines. There is also an escape game and an Indiana Jones-themed game that are still under construction, with other new games expected to be added soon.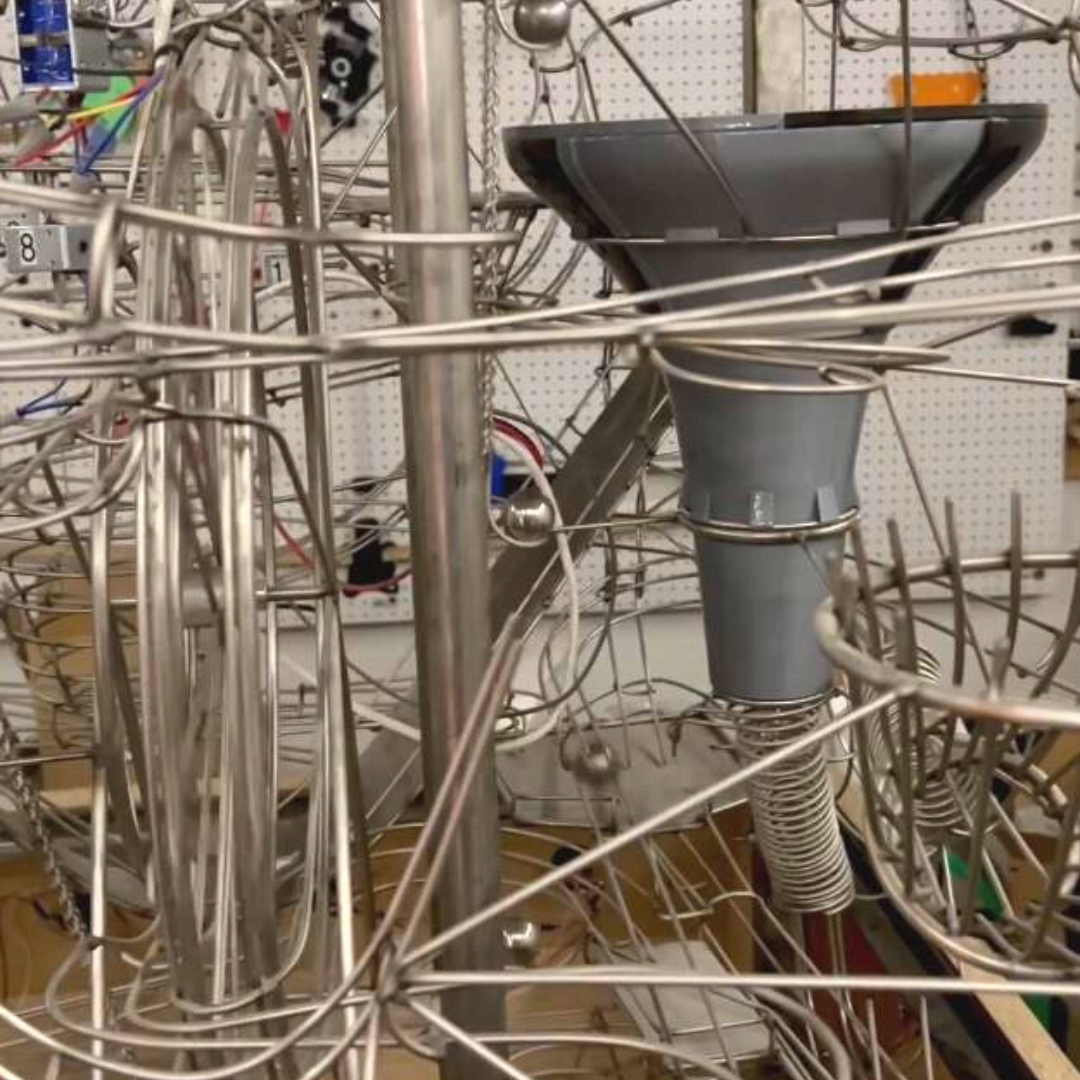 Photo Credit: Game On

Game On has already opened but is only taking guests on a limited basis. It is expected to be open completely in December. Prices are $35 to $40 per person for two hours of play, and you must book your spot online. Business hours are still being determined. You can check it out at 1235 Tenth Street in Berkeley. Call for more information: 510-616-5415.

North Beach strip club the Condor Club's application for Legacy Business Status advanced Wednesday, but the SF Historic Preservation Commission told the club to do more legwork with regard to gender equity issues.
The bad news is that 24th Street Indian soul food spot Ritu just permanently closed. The good news is that replacement is already lined up, a new Greek food venture called Gyros and Tzatziki, from the co-owner of the Castro's Gyro Xpress.
About 20% of the population suffers from dyslexia, though many people go throughout their entire lives without a formal diagnosis. "Dyslexic Dictionary" — a new exhibit in the Presidio that features contributions from notable dyslexics like governor Gavin Newsom and author Sally Gardner — makes it clear that the learning disorder can also be a "hyper-ability."
Coming soon to the space that was formerly home to Mission Cheese and then Korner Store at 736 Valencia Street is BoBop, a new Korean snack bar from the family team behind downtown businesses BibimBar and Matko.
Hoodline – your city's top journalists reporting original news & stories across neighborhood beats.