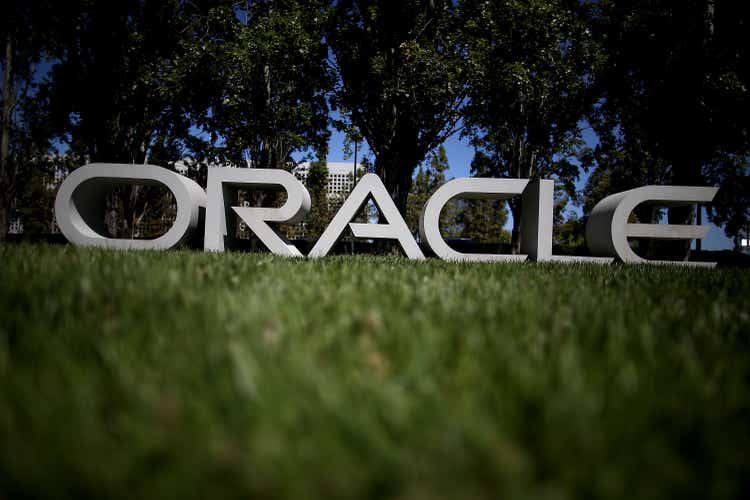 Justin Sullivan/Getty Images News
Oracle (NYSE:ORCL) shares rose in premarket trading on Monday as the firm upgraded the Larry Ellison-founded tech giant, citing an "improving risk-reward" on its cloud business.
As part of an overall view of the cloud software space, analyst Brent Bracelin moved his rating on Oracle (ORCL) to overweight, pointing out that the size of changes across the software space has "warranted a wholesale rethink." It's now expected that the cloud industry will reach $646B by 2025 and $1.4T by 2030, as cloud penetration rises to 36%, up from 17% currently.
Bracelin lowered estimates on a number of different companies, citing worries over layoffs and recessions, but said Microsoft (MSFT) was "most at risk."
"After nearly two years of multiple compression, the [next-12 months enterprise value-tosales] multiples across the cloud software group are now sitting at a 6-year low of 4.9x," Bracelin wrote in a note to clients.
Bracelin added that even though Adobe (ADBE), MongoDB (MDB) and Procore Technologies (PCOR) are the firm's top software stocks, there are a few others, including Snowflake (SNOW), Bill.com (BILL) and Monday.com (MNDY) that have the best chance of achieving 20% or more compound annual growth rate.
Last week, investment firm Monness, Crespi, Hardt said Oracle (ORCL) was "well positioned" going into 2023 thanks to its cloud computing segment and "modest valuation."
Analysts are largely cautious on Oracle (ORCL). It has a BUY rating from Seeking Alpha authors, while Wall Street analysts rate it a HOLD. Conversely, Seeking Alpha's quant system, which consistently beats the market, rates ORCL a HOLD.